Webmistress Leilani

top
I believe there is a new race, the race of the disabled. Like minority races before them, they and their caretakers are fighting to establish their rights. Until my dying breath I, as a mother, sibling, and daughter of a disabled, am committed to doing everything I can to advocate for Disability Rights.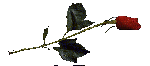 The room was cold.

Sitting in a straight-backed chair, I cuddled my beautiful 9-month-old baby boy to my breast. My husband stood behind me.

"Your baby is Microsephalic," the neurologist stated, "That means his brain has quit growing. He probably won't live past the age of six. If he does he will be severely mentally and physically retarded. He won't walk or talk. If he does it will be gibberish. He will need care for the rest of his life."

We left the office. I looked at my husband. He looked away. Two weeks later he abandoned us. I know how he felt.HELPLESS!

DR Certification

1984

Physical Therapy Aid

1986

Special Education Instructor

1989

AZ Certified Personal Care Provider for Disabled

1989

AZ Certified Provider of Living Skills for Disabled

1989

Certified Advocate for Disabled/AZ Center for Law in the Public Interest/Disability Div.

1990

AZ Certified Developmental Home Provider for Disabled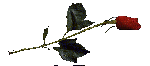 My children and I grew older together.

I took jobs in the school system working with disabled children. I worked as a physical therapy aid, when my son needed physical therapy from 9 months on and I couldn't afford to pay for it. Then from first grade - on, I worked as a special education instructional aid. Always keeping one step ahead of my son, I made certain that he received the best special needs education available and I backed it up with home teaching. I no longer felt helpless.

Contributions to the rights of Disabled

1954

Volunteer entertainer touring VA Hospitals around the US and Canada

1983

Founded first Tiger Cub Scout Troop for Disabled Boys in AZ

1984

In-house writer/illustrator for Prescription Learning

1985

Founded DRAMABILITIES / A performing arts program designed for disabled youth / Now incorporated as a full fledged after school program for disabled children in Mesa AZ

1986

Volunteer Coach & Official for Special Olympics

1990

Volunteer Certified Advocate for Disabled Children & Young Adults with AZ School Districts

1992

Founder of WHAT RIGHTS / A Grass Roots Coalition for the Rights of Disabled

1997

Founder of ABILITY PUBLISHING / Prime purpose to fulfill the publishing needs of a new race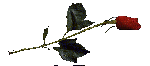 I learned at a very early age that only through understanding a disability can careing become a way of life. My daughter confirmed my deductions. Pele has been Brent's mentor throughout his life. She and Brent had their own language and she translated for him before we learned sign language. Pele has always included him in her activities with her friends who have all taken Brent under their wings and taught him how to act appropriatly in public.

Life Experiences

1952

until his death in 1997 Advocate, caretaker daughter of disabled vet stepfather

1954

until his death in 1970 Caretaker, teacher, advocate sister of Leukemia-Epileptic brother

1954

until his death in 1995 Caretaker, teacher, advocate sister of Aids Victim brother

1974-

Present Caretaker, teacher, advocate for disabled ex-husband

1978-

Present Caretaker, teacher, advocate for exceptional daughter

1979-

Present Caretaker, teacher, advocate for disabled son

1990-

Present Caretaker, advocate for Alzheimer mother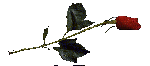 OTHER Certifications

1970-1974

Professional Comedienne, Singer, Song Writer, Dancer, in the Polynesian Islands

1981

DEVRY Computer Programmer

1982

MCC Certified American Sign Language Interpreter

1983

MCC Certified Journalist

1984

Al Collins School of Graphics Certified Computer Graphics Specialist

1984

Al Collins School of Graphics Certified Desktop Publisher

1986

MCC Certified Song Writer

1987

MCC Certified Romance Writer

1988

MCC Certified Cartoonist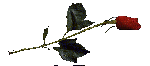 Personal Interests
I love and enjoy children of all ages. Entertainment has always been a passion of mine. Nature's gifts are a blessing. Growing through knowledge, writing, drawing, singing, dancing, and sharing water are my favorite pass times. And, I love my native home, Hawaii.
Love, Peace and Happy Thanksgiving to all!
Aloha,
Leilani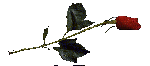 Last Revised:by ABILITY PUBLISHING November 16,1997